Continuous improvements, 
to bring more features......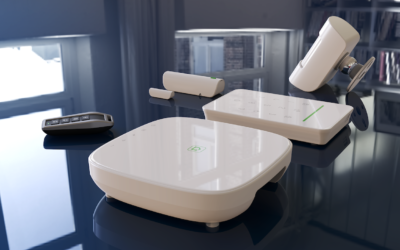 New Features of Helio Smart Alarm System Helio Smart—the New Generation of DinsafeR Smart Alarm System Intuitive User...
From sketch to batch production, DinsafeR takes over all the processes, even including cloud software development of IoT system, for better user experience.
Fast Bluetooth Pairing within 1min
Updatable Firmware
Ready to Arm
RF Supervision
Exit Delay
Entry Delay
Multi-Devices Management
User Grading Management
Passcode Lock for App
Smart Bulb & Plug supported
Low Battery Push Notification
Customized Light & Sound for Siren
1000 Meters Coverage
Realtime Video/Smart Camera
System Time Synchronizing
Anti-Jamming
Duress Alarm
Optional 4G LTE
Pet-immune PIR/Motion Detector
Pre-paired for Kit, QR Code for Pairing
3-level Authorization
In-App Feedback
Timed Tasks
Smart Following
CMS Connectivity
OTA updates
"Partial Arm" via Home mode
" A warm recommendation: We have now installed this alarm system in our home and must say that it has become a lot easier with this alarm system than the previous. The included devices are already connected and the extra ones are easily added via scanning a QR code on the device. Operationally it is perfectly clear to run it all through the app and the system works impeccably. Price is affordable. We highly recommend this alarm system if you want a private alarm system without a subscription. "
" A perfect system: super easy installation.. I bought the villa package and then the indoor camera and extra sirens, everything works perfectly with the app and you can edit a lot, eg silence the siren in the smartbox and buy extra sirens. Tested dozens of times and everything as it should, the camera is perfect where you can record a whole day-week in memory card and then play it again via the app and save in the mobile movie or photo.. the best thing about the alarm is you can put several components and I'll do that.. "
" Great product and 'awesome' service: I have purchased and setup this product almost a month back. It is easy to setup, and works as it promises. I have never experienced any false alarms. The delivery was fast as claimed. Before and after sales service is wonderful. I will not hesitate to recommend this product to anyone. "
Subscribe to Our Newsletter
We are ready to show the best product to you.
Best Price & Products, Only In Dinsafer.